Hello again, everyone! We meet again! I know I've been away for a long time. I've hit the dreaded ~blogging slump~.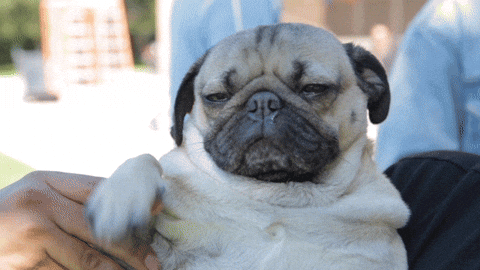 I'm still taking things slow with my blog and am just trying to read as much books as I can.
Since this global pandemic started, our country (PH) has been in an Enhanced Community Quarantine (ECQ). Establishments have been closed down (except for essential ones), which mean that our workplace has also been closed since. BUT, I've been working from home for more than a month since quarantine has been implemented.
And honestly, it's not boding well for my mental and emotional health. Don't get me wrong though; I still consider myself very lucky that I still have a job that pays, a roof over my head, and no shortage of food, unlike many of our marginalized and some middle-class families.
However, there's just so much shit going on and I'm mostly stressed and anxious. To keep myself sane, I still sneak in some reading after work. Though, I find myself steering clear of SF/F books as I don't think I'm in the right headspace for them right now.
For May, I've decided to join the 2020 Asian Readathon for Asian Heritage Month! What I like about it is that there's no pressure at all!
Learn more about the 2020 Asian Readathon:
Official hashtag: #asianreadathon
Twitter page: https://twitter.com/asianreadathon
Announcement video:
For my TBR, I've decided to read 1) books from authors of different asian heritage/ethnicities/identities/cultures, 2) short, decent-sized books, and 3) stick with some of my fave genres to make things fairly easy for me to digest. Check it out!
Title: Alex + Ada (Vol. 1)
Author: Jonathan Luna (Filipino) & Sarah Vaugn
Genre/Audience: Graphic Novel/Sci-Fi
Blurb: From JONATHAN LUNA (GIRLS, THE SWORD, ULTRA, Spider-Woman: Origin) and SARAH VAUGHN (Sparkshooter) comes ALEX + ADA, a sci-fi drama set in the near future. The last thing in the world Alex wanted was an X5, the latest in realistic androids. But after Ada is dropped into his life, he discovers she is more than just a robot.
Title: Tall Story
Author: Candy Gourlay (Filipino)
Genre/Audience: Contemporary/Realistic Fiction/MG
Blurb: Andi desperately hopes her long lost half-brother Bernardo will be as mad on basketball as she is. But when he steps off the plane from the Philippines, she cannot believe her eyes. She hasn't seen him for ten years, but even so, how did he get to be EIGHT FOOT TALL? An eight-foot tall boy who is about to crash into her life with his size 22 feet.But Bernardo is not what he seems. Bernardo is a hero, Bernardo works miracles, and Bernardo has an amazing story to tell.
Title: Wicked As You Wish
Author: Rin Chupeco (Filipino)
Genre/Audience: Fantasy/LGBT+/YA
Blurb: When a hidden prince, a girl with secrets, a ragtag group of unlikely heroes, and a legendary firebird come together…something wicked is going down. Many years ago, the magical Kingdom of Avalon was left encased in ice when the Snow Queen waged war. Its former citizens are now refugees in a world mostly devoid of magic. Which is why the crown prince and his protectors are stuck in…Arizona.
Prince Alexei, the sole survivor of the Avalon royal family, is hiding in a town so boring, magic doesn't even work there. Few know his secret identity, but his friend Tala is one of them. A new hope for their abandoned homeland reignites when a famous creature of legend, the Firebird, appears for the first time in decades. Alex and Tala must unite with a ragtag group of new friends to journey back to Avalon for a showdown that will change the world as they know it.
Title: Love from A to Z
Author: S.K. Ali (Indian)
Genre/Audience: Contemporary/Romance/YA
Blurb: A marvel: something you find amazing. Even ordinary-amazing. Like potatoes—because they make French fries happen. Like the perfect fries Adam and his mom used to make together.
An oddity: whatever gives you pause. Like the fact that there are hateful people in the world. Like Zayneb's teacher, who won't stop reminding the class how "bad" Muslims are.
But Zayneb, the only Muslim in class, isn't bad. She's angry. When she gets suspended for confronting her teacher, and he begins investigating her activist friends, Zayneb heads to her aunt's house in Doha, Qatar, for an early start to spring break. Fueled by the guilt of getting her friends in trouble, she resolves to try out a newer, "nicer" version of herself in a place where no one knows her. Then her path crosses with Adam's.
Title: I Want to Eat Your Pancreas
Author: Yoru Sumino (Japanese)
Genre/Audience: Romance/YA
Blurb: A high school boy finds the diary of his classmate–only to discover that she's dying. Yamauchi Sakura has been silently suffering from a pancreatic disease, and now exactly one person outside her family knows. He swears to her that he won't tell anyone what he learned, and the shared secret brings them closer together in this deeply moving, first-person story that traces their developing relationship in Sakura's final months of life.
Title: Strange Weather in Tokyo
Author: Hiromi Kawakami (Japanese)
Genre/Audience: Contemporary/Romance
Blurb: Tsukiko is drinking alone in her local sake bar when by chance she meets one of her old high school teachers and, unable to remember his name, she falls back into her old habit of calling him 'Sensei'. After this first encounter, Tsukiko and Sensei continue to meet. Together, they share edamame beans, bottles of cold beer, and a trip to the mountains to eat wild mushrooms. As their friendship deepens, Tsukiko comes to realise that the solace she has found with Sensei might be something more.
Title: The Devotion of Suspect X
Author: Keigo Higashino (Japanese)
Genre/Audience: Mystery/Thriller/Cultural
Blurb: Yasuko lives a quiet life, working in a Tokyo bento shop, a good mother to her only child. But when her ex-husband appears at her door without warning one day, her comfortable world is shattered. When Detective Kusanagi of the Tokyo Police tries to piece together the events of that day, he finds himself confronted by the most puzzling, mysterious circumstances he has ever investigated. Nothing quite makes sense, and it will take a genius to understand the genius behind this particular crime
Title: In The Miso Soup
Author: Ryu Murakami (Japanese)
Genre/Audience: Horror/Mystery/Thriller
Blurb: It's just before New Year, and Frank, an overweight American tourist, has hired Kenji to take him on a guided tour of Tokyo's nightlife. But, Frank's behaviour is so odd that Kenji begins to entertain a horrible suspicion: his client may in fact have murderous desires. Although Kenji is far from innocent himself, he unwillingly descends with Frank into an inferno of evil, from which only his sixteen-year-old girlfriend, Jun, can possibly save him.
Title: Other Words for Home
Author: Jasmine Warga (Jordanian-American)
Genre/Audience: Realistic Fiction/Poetry/Contemporary/MG
Blurb: Jude never thought she'd be leaving her beloved older brother and father behind, all the way across the ocean in Syria. But when things in her hometown start becoming volatile, Jude and her mother are sent to live in Cincinnati with relatives.
At first, everything in America seems too fast and too loud. The American movies that Jude has always loved haven't quite prepared her for starting school in the US—and her new label of "Middle Eastern," an identity she's never known before. But this life also brings unexpected surprises—there are new friends, a whole new family, and a school musical that Jude might just try out for. Maybe America, too, is a place where Jude can be seen as she really is.
Title: The Only Child
Author: Mi-Ae Seo (Korean)
Genre/Audience: Mystery/Thriller/Adult
Blurb: Criminal psychologist Seonkyeong receives an unexpected call one day. Yi Byeongdo, a serial killer whose gruesome murders shook the world, wants to be interviewed. Yi Byeongdo, who has refused to speak to anyone until now, asks specifically for her. Seonkyeong agrees out of curiosity. That same day Hayeong, her husband's eleven-year-old daughter from a previous marriage, shows up at their door after her grandparents, with whom she lived after her mother passed away, die in a sudden fire. Seonkyeong wants her to feel at home, but is gradually unnerved as the young girl says very little and acts strangely.
At work and at home, Seonkyeong starts to unravel the pasts of the two new arrivals in her life and begins to see startling similarities. Hayeong looks at her the same way Yi Byeongdo does when he recounts the abuse he experienced as a child; Hayeong's serene expression masks a temper that she can't control. Plus, the story she tells about her grandparents' death, and her mother's before that, deeply troubles Seonkyeong. So much so that Yi Byeongdo picks up on it and starts giving her advice.
Title: Miracle Creek
Author: Angie Kim (Korean)
Genre/Audience: Contemporary/Mystery/Thriller/Adult
Blurb: How far will you go to protect your family? Will you keep their secrets? Ignore their lies? In a small town in Virginia, a group of people know each other because they're part of a special treatment center, a hyperbaric chamber that may cure a range of conditions from infertility to autism. But then the chamber explodes, two people die, and it's clear the explosion wasn't an accident.
A showdown unfolds as the story moves across characters who are all maybe keeping secrets, hiding betrayals. Was it the careless mother of a patient? Was it the owners, hoping to cash in on a big insurance payment and send their daughter to college? Could it have been a protester, trying to prove the treatment isn't safe?
Title: The Vegetarian
Author: Han Kang (Korean)
Genre/Audience: Contemporary/Horror/Mental Health
Blurb: Before the nightmare, Yeong-hye and her husband lived an ordinary life. But when splintering, blood-soaked images start haunting her thoughts, Yeong-hye decides to purge her mind and renounce eating meat. In a country where societal mores are strictly obeyed, Yeong-hye's decision to embrace a more "plant-like" existence is a shocking act of subversion. And as her passive rebellion manifests in ever more extreme and frightening forms, scandal, abuse, and estrangement begin to send Yeong-hye spiraling deep into the spaces of her fantasy. In a complete metamorphosis of both mind and body, her now dangerous endeavor will take Yeong-hye—impossibly, ecstatically, tragically—far from her once-known self altogether.
Title: The Weight of our Sky
Author: Hanna Alkaf (Malaysian)
Genre/Audience: Historical Fiction/Mental Health/YA
Blurb: A music-loving teen with OCD does everything she can to find her way back to her mother during the historic race riots in 1969 Kuala Lumpur, Malaysia. Melati Ahmad looks like your typical moviegoing, Beatles-obsessed sixteen-year-old. Unlike most other sixteen-year-olds though, Mel also believes that she harbors a djinn inside her, one who threatens her with horrific images of her mother's death unless she adheres to an elaborate ritual of counting and tapping to keep him satisfied.
But there are things that Melati can't protect her mother from. On the evening of May 13th, 1969, racial tensions in her home city of Kuala Lumpur boil over. The Chinese and Malays are at war, and Mel and her mother become separated by a city in flames.
With a 24-hour curfew in place and all lines of communication down, it will take the help of a Chinese boy named Vincent and all of the courage and grit in Melati's arsenal to overcome the violence on the streets, her own prejudices, and her djinn's surging power to make it back to the one person she can't risk losing.
Title: Night Sky with Exit Wounds
Author: Ocean Vuong (Vietnamese)
Genre/Audience: Contemporary/Poetry/LGBT+/Adult
Blurb: Ocean Vuong's first full-length collection aims straight for the perennial "big"—and very human—subjects of romance, family, memory, grief, war, and melancholia. None of these he allows to overwhelm his spirit or his poems, which demonstrate, through breath and cadence and unrepentant enthrallment, that a gentle palm on a chest can calm the fiercest hungers.
Aside from these books, I most likely will continue reading the manga/manhwa I've been reading for the past weeks. (The Promised Neverland, Naruto, and Solo Leveling)
Again, I'm keeping this TBR as loose as possible; meaning, I'm not pressuring or limiting myself to read any or ALL of these books.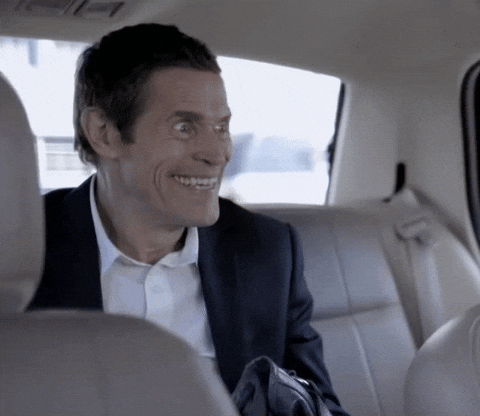 I will TRY to post a wrap-up on end of May so keep your eyes peeled for that, friends!
How about you? Will you be joining the Asian Readathon as well?
Let me see your TBR!
Since you're here, you awesome human being, might want to follow my blog or connect with me in these platforms: