The blog tour for this amazing book is organized by Karina of Afire Pages. She's doing an amazing job organizing tours despite being really busy with schoolworks! Don't forget to check her blog out and sign up for her other blog tours.
It's my blog stop today so let me scream about The Sword of Kaigen in this non-spoilery review!
Title: The Sword of Kaigen
Author: M.L. Wang
Publication Date: February 2019 (Self-published)
Genre: Fiction, High Fantasy
Pages: 651 pages
Where to buy: Amazon, Book Depository
Rep: POC (Asian), LGBTQ+
Trigger/Content Warnings: Violence, graphic depiction of death, rape, miscarriage, depression, suicide, murder of a baby, mass bombing
Quickie Plot:
BOOK SYNOPSIS:
A mother struggling to repress her violent past,
A son struggling to grasp his violent future,
A father blind to the danger that threatens them all.

When the winds of war reach their peninsula, will the Matsuda family have the strength to defend their empire? Or will they tear each other apart before the true enemies even reach their shores?

High on a mountainside at the edge of the Kaigenese Empire live the most powerful warriors in the world, superhumans capable of raising the sea and wielding blades of ice. For hundreds of years, the fighters of the Kusanagi Peninsula have held the Empire's enemies at bay, earning their frozen spit of land the name 'The Sword of Kaigen.'

Born into Kusanagi's legendary Matsuda family, fourteen-year-old Mamoru has always known his purpose: to master his family's fighting techniques and defend his homeland. But when an outsider arrives and pulls back the curtain on Kaigen's alleged age of peace, Mamoru realizes that he might not have much time to become the fighter he was bred to be. Worse, the empire he was bred to defend may stand on a foundation of lies.

Misaki told herself that she left the passions of her youth behind when she married into the Matsuda house. Determined to be a good housewife and mother, she hid away her sword, along with everything from her days as a fighter in a faraway country. But with her growing son asking questions about the outside world, the threat of an impending invasion looming across the sea, and her frigid husband grating on her nerves, Misaki finds the fighter in her clawing its way back to the surface.

– Goodreads
📚Again, thank you to Afire Pages and M.L. Wang for providing me a digital copy of the book. This, in any way, does not affect my review.📚
WHAT MAKES THE SWORD OF KAIGEN SO EFFIN' GOOD?
EPIC WORLD-BUILDING MIXED WITH CHALLENGING AND DISCRIMINATING TRADITIONS (that need to die tbh)
The Sword of Kaigen is an intricately crafted high fantasy novel that is heavily inspired by Japanese culture.
Although the events that take place in The Sword of Kaigen are mostly in the small town of Takayubi, where our main characters reside, it was an amazing experience to explore the various places surrounding Takayubi and Kaigen, as well as the different elemental abilities that are associated/wielded with/by various races throughout Duna.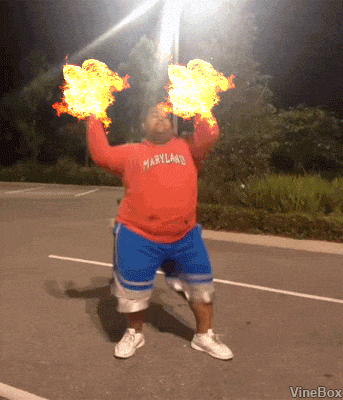 I think M.L. did a spectacular job painting the world of Duna in a way that it isn't THAT overwhelming and that confusing. Just reading TSoK, you will already feel that the world is rich and brimming with history and culture which is making me want to explore the whole Theonite series.
Although, a reader will really need to consult the glossary of terms and the map in order to fully understand the foreign words used in the book and the geography of Duna. Once I got the hang of some of the terms and how they were used in the context of the story, it got pretty easy.
It tackles a lot of issues like old-school traditions that are discriminating against women, political dynasty, and the costs of waging wars.
FLAWED BUT FLESHED OUT CHARACTERS WITH ADMIRABLE DEVELOPMENT & REDEMPTION ARCS
The characters are so fantastically crafted and shelled out! They are all flawed in their own ways and have developments that aren't pushed nor just thrown out there for the sake of ~development~. Each character played a vital role in other character's personalities and back stories.
Here are some of the characters that truly made an impact on me when I read TSoK:
⚔️ Mamoru Matsuda
Everytime I think about Mamoru, I have this overwhelming feeling of proudness towards Mamoru because he is such a strong man, despite all the questionable history and events surrounding him and his family.
"I had to face truths that seemed to break the world. That's what happens when you come into contact with people who aren't quite like you. You learn over time that the world isn't broken. It's just… got more pieces to it than you thought." (Misaki to Mamoru)
Imagine being raised and groomed to be a fighter for your country ever since you were able to hold a katana, but then lo and behold, the government that rules over the country you vowed to protect and die for isn't who you expected them to be.
"You can be strong in any shape. You can be anything."
It hurt my heart to see Mamoru slowly discover his mother's past and their country's TRUE and hideous history.
"You really love fighting. How could you give it up?"
Mamoru faced this head-on and with determination and passion channeled towards finding the truth and protecting his family at all costs. Did I mention that he's only fifteen years old?
⚔️ Misaki Matsuda
Of all characters in The Sword of Kaigen, Misaki is my favorite. Misaki is a strong, selfless, no-bullshit, and admirable woman.
"Caring for my family meant putting away the fighter, so I did."
It was SOOO interesting to look into Misaki's past and what lead her to be the strong woman she is now. Most of the things that happened to her could have broken any other person, but she persevered despite the misogyny and (discriminating) old-school traditions that she was forced to obey for her family (like going through an arranged marriage to conform to the norm of establishing a relationship between strong/noble houses)
"It is not your place to take up arms. You are a woman. Your only job is to look after the children."
In Kaigen, women were ONLY seen to be compliant and childbearing housewives. They are valued according to whether or not they are dutiful wives who can bear sons for their husbands – "a vessel, a womb to carry his sons". This is truly devastating and maddening, but then again, MY GIRL MISAKI PULLED THROUGH.
"..listening never made any man dumber, but it's made a lot of people smarter."
Although some events in the book broke my heart into millions of pieces, I absolutely loved how Misaki's past and present were revealed and blended together. It provided a bigger picture on how everything came to be starting from before Misaki married Takeru and had their kids.
'Til the very end, Misaki still chose to do what she think is the righteous thing to do for her family and their village.
⚔️ Takeru Matsuda
I had a love-hate relationship with Takeru's character. It was so easy to hate this stoic, cold (literally and figuratively), and ice elemental of a samurai.
But Takeru had one of the greatest redemption arcs in The Sword of Kaigen. His character development was perfectly executed. Although, at times, the moments gave me emotional constipation because I WANTED MORE.
⚔️ Setsuko Matsuda
Setsuko is the epitome of an ever-supportive friend we all want who would give it to you straight, but can still sound caring and not dismissive of your struggles.
⚔️ Kwang Chul-Hee
Transfer student Chul-Hee served as an eye-opener for Mamoru. Ever since their paths crossed, Mamoru started seeing things in a new light since Chul-Hee travels around the world a lot with his businessman of a father, therefore learning about different cultures and foreign events.
GRIPPING AND RIVETING STORY WITH BLOOD-BOILING AND DISTRESSING MOMENTS
The magic/powers system and the butt-kicking action were satisfying enough for me to grip my reading tablet hard and for me to breeze through 650 glorious pages of this book.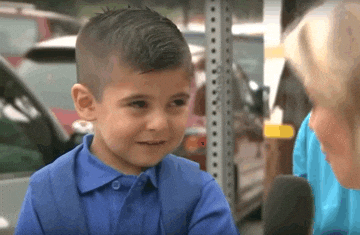 These were all mended perfectly to provide such a heart-achingly beautiful story.
Since discrimination and misogyny is truly present in the events of The Sword of Kaigen, I can't help but feel enraged towards characters and situations that could have been different if not for old-school traditions.
EXCEPTIONAL WRITING AND FEARLESS STORYTELLING
Another thing I loved about The Sword of Kaigen is M.L. Wang's writing: gooey, crisp, and poetic. Okay. I swear I'm still describing a book and not food. Bear with me, friends. lol
Why did I say gooey and crisp? Let me just describe how M.L. Wang writes. It feels like this cookie that was just taken out of the oven. You take the batch out and get a whiff of the chocolate, but also get punched by cinnamon – overpowering and unrelenting to the nose. You reach out to try a cookie, it appears to be crispy on the outside, but gooey and soft on the inside. THIS.
The writing is so emotionally captivating and poetic at times. Sometimes I'll be staring at cold, hard facts. But sometimes, I'll be reading a scene so beautifully and intricately written that I just want to cry. Here's an example taken from a fighting scene:
"Uncle Takashi's fury intertwined with Tou-sama's cold precision to form a new creature, long enough to cover half the pass. It was the teeth of winter. It was poetry. It was God in water."
"We can't claim to be crime fighters if we disrespect life just as much as the criminals we fight"
"It's easy to judge when you inherit property, and an important name, and amazing powers from your parents."
"Why don't you try taking responsibility for the things you can control instead of the things you can't?"
"A Matsuda does not yield. He fights through the enemies before him or he dies in the effort."
"Fire against water, light against darkness, day against night, but one who hopes to create must understand that opposites exist to balance and complement one another."
"Where was the magic in something that didn't seethe between extremes? Where was the excitement in a kiss that didn't spark, and steam, and burn like this?"
"What did she have to fear from a coward with no soul and no spine?"
"You lost your right to my obedience when you stopped being a man."
"How had he never noticed? Or had he noticed and turned a blind eye to it, as he turned a blind eye to everything that unsettled him? So much of his life had been lost in the haze of snow, mist, and meditation that he didn't even know."
"..he was accepting as his hand touched hers; he was accepting her."
RATING:
This beautiful Japanese-inspired military high fantasy novel is HIGHLY RECOMMENDED!
I honestly wish I could just throw The Sword of Kaigen to everyone's face and scream at them "READ THIS!! IT'S A MUST!! OR I WILL COME FOR YOU WITH KATANA AAAAA!!", but alas, I can't. 😅
The Sword of Kaigen takes place thirteen years before the first Theonite book in the series and is a standalone novel so it's absolutely all right to dive into SoK first.
A fair warning though: you will need the glossary of terms by your side to catch up with the story.
ABOUT THE AUTHOR
M. L. Wang was born in Wisconsin in 1992, decided she wanted to be an author at the age of nine, and never grew up. She currently splits her time between writing fantasy books and working at a martial arts school in her home city of Madison.
When she isn't building worlds on the page, she builds them in her aquarium full of small, smart fish that love to explore castles and don't make noise during writing time.
ABOUT THE BLOG TOUR
It's almost the end of the tour, but do check out the other amazing bloggers who joined and should you need more convincing to read The Sword of Kaigen, read their blog posts (and follow them too 😉)!
But wait! There's more! An international giveaway is currently ongoing. Check out this amazing post by Karina of Afire Pages to join the giveaway and to take the personality test to find out which Kaiganese katana best suits you:
Planning to read The Sword of Kaigen soon? How about a bit of music to help set the mood? Here's a playlist I curated!
Just listening to these songs made me imagine specific events that transpired in the book and I'm just an emotional mess right now. lol
Since you're here, you awesome human being, might want to follow my blog or connect with me in these platforms:
GOODREADS: www.goodreads.com/pamwhocriedbooks
TWITTER: twitter.com/pamzaragoza17
INSTAGRAM: instagram.com/pamzaragoza