I have been blessed by the goddesses to have allowed me to join THE NEVER TILTING TOUR by Caffeine Book Tours (hosted by Shealea of shutupshealea.com)!
Seeing CBBTC (Caffeine Book Tours)'s post about the blog tour back then, I didn't even hesitate to join because I've always wanted to read a Rin Chupeco book, specifically her Bone Witch trilogy. It's my blog stop today now off to the blog tour info and my non-spoilery review!
Title: The Never Tilting World #1
Author: Rin Chupeco
Publisher: Harper Collins
Publication Date: October 15, 2019
Genre: Young Adult, Fantasy
Pages: 496 pages
Where to buy: Amazon, Book Depository
Rep: LGBTQIAP+ (bisexual, lesbian), Disability (amputee), Mental health, POC (Asian & Middle-Eastern)
Content Warning: Mentions of animal death and physical abuse
Quickie Plot: Badass chaotic goddesses? F/F, POC, and disability rep? Unparalleled romance? Sea dolphins? Cannibals? NEED I SAY MORE?
BOOK SYNOPSIS
Frozen meets Mad Max in this epic teen fantasy duology bursting with star-crossed romance, immortal heroines, and elemental magic, perfect for fans of Furyborn.


Generations of twin goddesses have long ruled Aeon. But seventeen years ago, one sister's betrayal defied an ancient prophecy and split their world in two. The planet ceased to spin, and a Great Abyss now divides two realms: one cloaked in perpetual night, the other scorched by an unrelenting sun.

While one sister rules Aranth—a frozen city surrounded by a storm-wracked sea —her twin inhabits the sand-locked Golden City. Each goddess has raised a daughter, and each keeps her own secrets about her sister's betrayal.


But when shadowy forces begin to call their daughters, Odessa and Haidee, back to the site of the Breaking, the two young goddesses —along with a powerful healer from Aranth, and a mouthy desert scavenger —set out on separate journeys across treacherous wastelands, desperate to heal their broken world. No matter the sacrifice it demands.
📚Again, thank you to Caffeine Book Tours and HarperTeen for providing me an e-ARC of the book. This, in any way, does not affect my review.📚
WHY I LOVE THIS BOOK & WHY YOU SHOULD READ IT
Seductively gorgeous book cover
If you have eyes, then you sure as hell will agree with me that The Never Tilting World's cover is THE SHIT. It perfectly encapsulates what the story is about: one world, two realms, two badass goddesses.
Uniquely imaginative fantasy world-building
The Never Tilting World threw me in a world-building genius, Rin Chupeco. This was the first book I read of her and I regret not having read any of her previous books. Considering the challenge of writing about a world with two contrasting realms, Rin Chupeco painted the setting so vividly that it was effortless for me to picture.
Just treading the blurb itself posed a lot of questions in my head like "OH YEAH. Imagine being in a place where it's just always eternal searing daylight or somber nighttimes, with no in-betweens?"
And I can't give myself a this or that answer because both bring a lot of inconveniences, which were also brought to the table. I love how it also sheds a light on the detrimental effects of climate change when viewed from a real-world perspective.
Another thing I loved about the world-building are the monsters and creatures thrown in the adventure. The charming sand dolphins (dolugongs) are easily my top favorite. THEY ACT LIKE DOGS! I'M SOFT! There are also the shadow demons (?) that are probably richer than me what with all those blue jewels they have lol)
Fascinating, gripping, and action-packed story rich in lore and distinctive magic system
It took me a couple of pages before I truly understood how the magic system worked in The Never Tilting World, but it's not a difficult concept to grasp. Basically, the goddesses have powers that are wielded by channeling different ~gates~ of various elements surrounding them.
Aside from the goddesses, the people who serve them can also channel their respective gates. There are Stormbringers, Windshifters, Icewrights, and Firesmokers. It sounds wonderfully complex, I know, but the mythology and the lore surrounding the world and its magic system are brilliant.
I loved how immersive the story was because of the lore and magic system, as well as the people and creatures the characters met, combined with the four character POVs. It was told in a way that the POVs weren't confusing, but were actually beautifully woven together as their respective adventures started to merge.
Masterfully-crafted and complex characters fleshed out by amazing representation
The events that take place in The Never Tilting World follow four people's perspectives from their sides of the world, trying to find out what really happened during the breaking of their world and if there's potentially a way to save it. Odessa and Lan's from stormy Aranth, Haidee and Arjun from the sandy south.
If you're looking for a fantasy book that has diverse characters and queer chaotic leads, The Never Tilting World is the perfect read for you!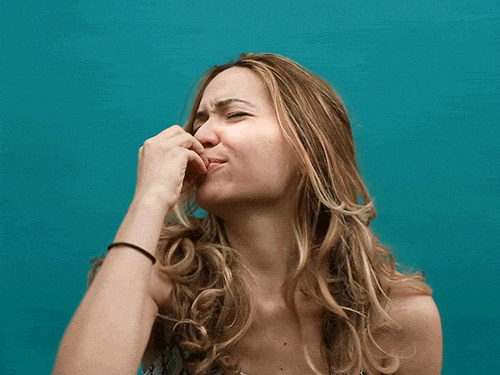 🌒Odessa – Bibliophile (who likes reading romance books!) lesbian badass goddess from Aranth
⚔️Lan – Aranth's big softy bisexual Asian healer/warrior suffering from PTSD + Odessa's companion
☀️Haidee – Golden City's Golden Nerdy Mechanika + brave AF and animal-loving sun goddess
🔫Arjun – Weapon-wielding disabled Asian charmer
I absolutely admire the twin goddesses Odessa and Haidee because of how ultimately rebellious and brave they are.
It was really interesting to see one character fall into this frantic craze as the journey goes on. This is honestly one of the most compelling and fear-inducing parts for me mostly because I have always rooted for this character from the very start.
Heartwarming yet bootylicious romance
THE ROMANCE. OH NEPTUNE. It was like having an emotional constipation for me because of the RAGING AND PALPABLE CHEMISTRY THE CHARACTERS HAVE. I can't say anything further because I don't know how without spoiling it and just spouting fangirl screeches. You best buckle up because you can't be ready for it all.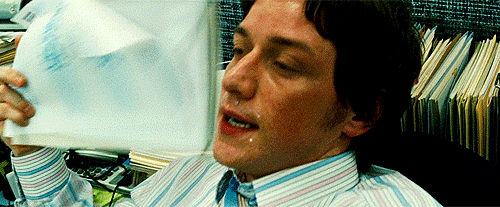 RATING:
I have to admit that the pacing towards the end of the book got slightly erratic, but it didn't diminish the impact that the story and its ending had.
Since there will be a sequel, I also hope to read from the POVs of the mother goddesses as well. I think that would be absolutely interesting.
I HIGHLY-RECOMMEND reading The Never Tilting World by Rin Chupeco! It was an EXHILARATING RIDE, a dizzyingly crazy one that I will hop on again and again.
I'm hoping that my book review gave this bizarre book a tiny bit of justice, enough to convince you all to add this to your TBR pile and/or order the book PRONTO! The book is out now!
Hold up, there's more! Here's a moodboard I prepared and some of my favorite lines from the book:
"A demoness is what men call a goddess they cannot control."
"..I learned early on in life that you don't need logical reasons for wanting to do things."
"For all I knew, I'd been hatched from an egg she'd nurtured." -I LOLed at this so hard.
"..he also had the personality of a mushroom, and small talk was the extent of his conversation."
"It was exhilarating, to feel like I was my own person without needing to answer to anyone else."
ABOUT THE AUTHOR
Rin Chupeco has written obscure manuals for complicated computer programs, talked people out of their money at event shows, and done many other terrible things. She now writes about ghosts and fantastic worlds but is still sometimes mistaken for a revenant. She is the author of The Girl from the Well, its sequel, The Suffering, and the Bone Witch trilogy.

Despite an unsettling resemblance to Japanese revenants, Rin always maintains her sense of hummus. Born and raised in Manila, Philippines, she keeps four pets: a dog, two birds, and a husband. Dances like the neighbors are watching.

ABOUT THE BLOG TOUR
The Never Tilting Tour will run from October 13 to October 19. Check out the tour schedule and watch out for the reviews from these amazing bloggers:
I also invite you to join the spoiler-free Twitter chat hosted by CBTTC at 9 PM (GMT +8) or 9 AM (EST). This will be the culminating activity to wrap-up the whole tour, so mark your calendars, people!
The official hashtag for the tour is #TheNeverTiltingTour.
Do check out the official blog tour launch post here: FOLLOW ALONG: THE NEVER TILTING WORLD BLOG TOUR (FT. SCHEDULE & GIVEAWAY)
Since you're here, you awesome human being, might want to follow my blog or connect with me in these platforms:
GOODREADS: www.goodreads.com/pamwhocriedbooks
TWITTER: twitter.com/pamzaragoza17
INSTAGRAM: instagram.com/pamzaragoza