Heya! It's my first time doing a bookish post that aren't reviews and it's going to be a book tag. I was tagged by Hamad of The Book Prescription and will tag my new mutuals as well!
I've been in the blogosphere for years, but have only decided to be SERIOUSLY active and interact with fellow book nerds like me for the past few weeks. To my new mutuals, hi there! Get to know me with the help of books!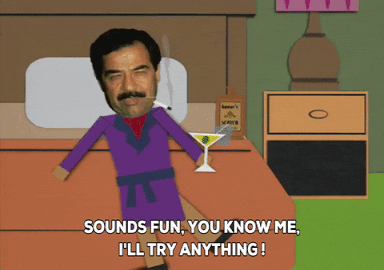 Favorite Book of All Time
This is actually a question I dread the most because there are just so many favorite books of mine! It helps to imagine that I'm being asked this at gunpoint lol. It's gonna be a battle between Harry Potter and Philosopher's Stone (J.K. Rowling) and Every Day (David Levithan).
Harry Potter and the Philosopher's Stone is what got me into the magical world of reading. After reading this, I hung out in our school library a lot.
Every Day is one of the few books that really resonated and stayed with me even years after reading it. I read this back in 2013 when I was still in college, when I was still figuring out who I am and what to do with my life. Back then, the concept of waking up in another person's body EVERY SINGLE DAY of your life was fascinating to me, especially when the character in the book doesn't identify or conform with any gender. It's a good read for teach about loving someone despite how they look like and how they identify themselves with.
Favorite Book Five Years Ago
Delirium – Back in college, I read Lauren Oliver's Delirium series. It's set in a dystopian world where people are NOT allowed to love. This concept, again, was fascinatingly absurd to me. I'm always on the look out for Black Mirror-esque books because I like hurting myself like that. lol
Favorite Duology/Trilogy/Series
Trilogy: The Hunger Games – To be honest, I'm only good at STARTING book series, but not at FINISHING them. But with the THG series, I INHALED THE 3 BOOKS SO FAST. This series will always hold a special place in my heart. ❤ Can't wait for the prequel set to be released on May 2020!
Trilogy: Chaos Walking – I'm not sure if this will count because I've only read the first book of the trilogy (the last 2 are in my physical TBRs). But despite that, I love this so much! The concept, the writing, the plot, the cliffhangers – I just can't get enough of this! It's set in a world where all living things can hear each other's thoughts. (Living things being humans and animals)
Series: Saga – Saga is my all-time favorite graphic novel series! (So far *winks*) Despite being set in other-worldly universes, Saga never fails to tackle issues/themes that we deal now like politics, racism, and wars.
Last Book I Read
Breath of Flowers – I received this manga ARC from Netgalley and it seriously captured my heart. Lesbian and bisexual teenagers? Count me in! It's a story of a budding relationship between a bisexual (who recently found out that the "guy" she's had a crush on for so long is actually a "girl") and a lesbian who is still on her journey to fully embrace her sexuality. It's just pure wholesome fest!
Last Poetry Book I Read
the witch doesn't burn in this one
What Book Influenced My Life
The Book Thief – Since I'm a sucker for uncommon and mind-blowing concepts, it didn't take much to convince me to read The Book Thief. It was told in the perspective/POV of Death at Nazi Germany. The writing and the plot was just *chef's kiss* brilliant.
Matilda – I read Matilda back in high school, during my heightened interest in reading. It seemed like a very relatable book for me at the time!
Book That Made Me Ugly Cry
Call Me By Your Name – I read this back in 2017 and still haunts me now that it's 2019. I remember feeling physically heartbroken because of how much pain Elio must have been feeling. 😦 If you haven't read this book yet, WARNING: DON'T WATCH THE MOVIE FIRST. It might change your experience because of how different the depiction of Elio and Oliver's age gap was in the movie compared to the book.
Book That Made Me Laugh
Crazy Rich Asians – Aside from casting a light on how dazzling and extravagant some of Asia's elites' lives are, it also addressed showcased the rich culture that Asians have and shed a light on the American-Asians diversity and representation. I wish there was more sequels though to be able to fully represent the wide array of cultures in Asia!
The Way of the House Husband – This manga is HILARIOUS. It tells the story of a retired legendary yakuza, known as "Immortal Tatsu", who now fully embraces the life as a house husband! Aside from the amazing illustrations, what makes this manga so funny is how his previous life as a yakuza is still injected and hinted even in the most mundane tasks and situations like grocery shopping or cooking. What also made me love this manga is because Tatsu doesn't have even a hint of fragile masculinity. A+++ for me if you ask me!
Character I'd Like to Be for a Day
Ready Player One is one of my favorite books of all time. I wasn't born in the 80s so I really can't say that me loving it is because of the collection of 80s references to games, movies, shows, and songs in RPO. But this futuristic world offers more than just the geeky stuff, really. So for a day, I would like to be the cool and brilliant Art3mis.
Book So Good I Dreamt About It
I honestly cannot remember recent dreams that I had that were about books. But I vaguely remember dreaming about Miss Peregrine's Home for Peculiar Children before because of the creepy photos used in the book!
Book I DNF'd
I got this book from Netgalley. Although I am not losing hope, I am absolutely struggling to finish this book, which I feel I will end up not finishing. 😦
Book I'm Excited to Read
Patron Saints of Nothing – The story and issues addressed by this book is very relevant and just as important. It is set in the present time where Philippine's President Duterte's war on drugs is unfortunately prevalent. This is on my physical TBR pile so I'm hoping to pick this up soon! I've heard a lot of really good things about this from other local bloggers.
So that's it for me! As much as I would want to ramble on and on about the many other books that I loved, I'll save those for future blog posts. 😁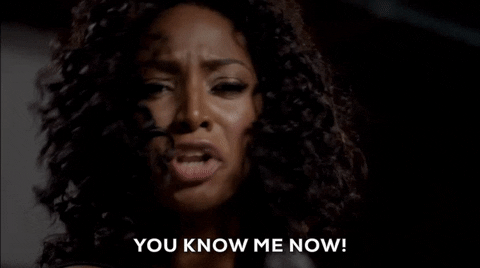 Off to nominate my new bookish mutuals for this book tag: